Heritage Theatre At Dow Event Center | Saginaw, Michigan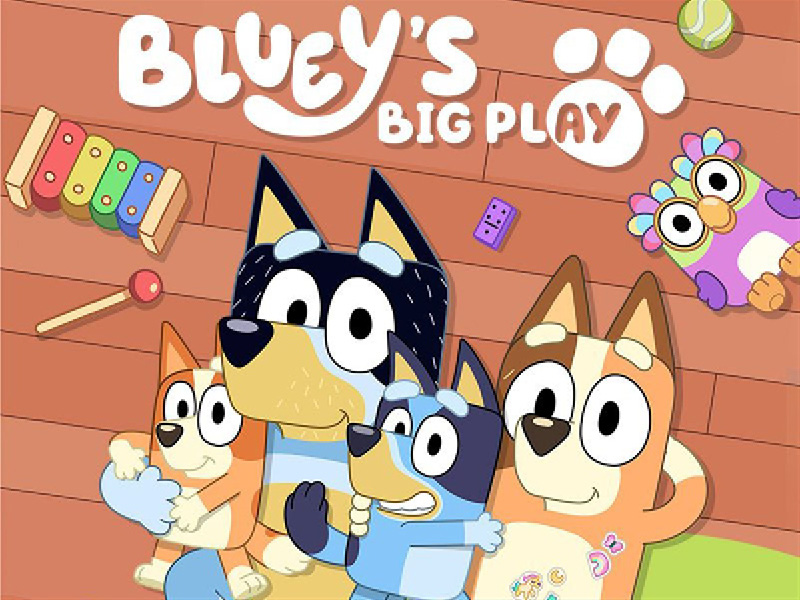 This fall, something amazing is coming to Saginaw, Michigan, that's
recommended for you and your kids! It's none other than the sensational Bluey's Big Play! On Wednesday 29th November 2023, the live theater adaptation of popular children's TV series will conquer the stage at the Heritage Theatre At Dow Event Center! Prepare for Bluey's
Big Play's fantastic score as the show's charming characters Bluey Heeler, his sister Bingo Heeler, and their parents Bandit and Chili Heeler take the stage and delivers an epic performance! Bluey's Big Play is guaranteed to get the whole family singing and dancing along to the show's remarkable tunes! So don't wait too long now grab your tickets now to be part of Bluey's Big Play at the Heritage Theatre At Dow Event Center on Wednesday 29th November 2023!
Emmy-winning children's TV show Bluey's Big Play has been tailored into a brand-new stage show. A new, moving story is paired with with a selection of your favorite show moments, and it is brought to life with some very funny cameos, a boatload of games (both old and new), and even a few fart jokes. It includes all the essential components as well as a few extras that add value to the show's exceptional quality.
The youthful audience members will be overflowing from their seats with unabated joy. When a persona appears, they call out their name or ask aloud what will happen next. It's remarkably fun and fortifies a sense of community, which lifts the performance to a whole new level.
It includes some of the most absolutely staggering puppets performing to a soundtrack created by the voice cast, including the endearing Bluey and Bingo and the easily recognizable Dave McCormack and Melanie Zanetti as Bandit and Chilli Heeler. Joff Bush, the series' talented composer, composed the music for the production.
It is the Heelers' first live theater production, and you and your kids must see it. Bluey's Big Play is a comfort for the heart, masterfully created, and not to be missed. This is Bluey in a real-life setting like you haven't seen before.