Heritage Theatre Information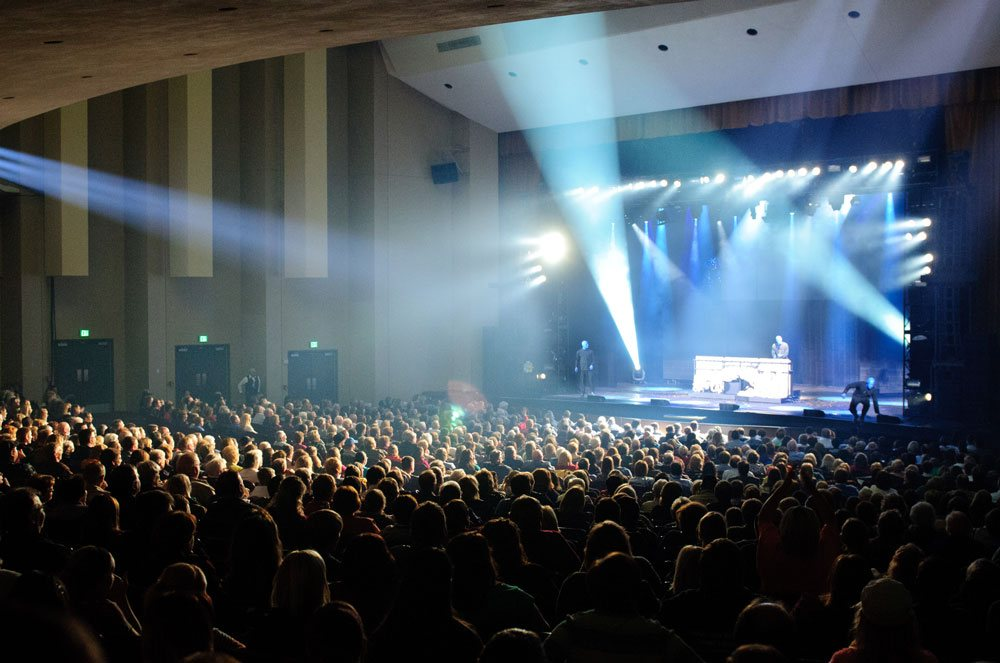 You can't talk about Heritage Theatre without appreciating The Dow Event Center. This indoor arena, located in Saginaw, Michigan, consists of several parts that come together to form an incredible venue for live shows and events. These parts include The Atrium, The Garden Room, The Theater, The Red Room, and several other features that offer excellent shows every season. The venue is currently the home of the Ontario Hockey League's Saginaw Spirit and was the former home of the Saginaw Lumber Kings and both IHL and UHL incarnations of the Saginaw Gears.
The original venue was built in 1972 as part of an urban development program to build up the Saginaw area. Of the original structures, the center is the only remaining venue from this initiative as most of the others were closed down during the 1980s for various reasons. While many thought that The Dow Event Center was safe from this fate, during the 1990s, the facility faced foreclosure and bankruptcy due to a lack of funds from the city. The facility weathered this storm and underwent a series of renovations in the early 2000s to update the facility with the hopes of attracting and keeping a newly acquired hockey team as well as to drum up business and city-wide support.
The plan worked, as the venue has not only become the home for a hockey team, it also was used twice during the summer of 2004 as a center for Republican political rallies in support for U.S. President Geroge W Bush's re-election campaign. The center has also played host to several concerts, graduations, trade shows, and other events to include the third WWE In Your House pay-per-view event on September 24, 1995, and annual Jehovah's Witnesses district conventions. But no event has sold out faster at the venue than Katy Perry's 2011 concert at the venue during her California Dreams Tour.
As for The Theatre, it has played host to renowned entertainers including Jerry Seinfeld, Bill Cosby, Bill Engvall, Jeff Dunham, and is the home to the Broadway in Saginaw Series offering performances of Cats, Riverdance, Les Miserables, and more. The theatre also features an elegant lobby that has been used for dinner parties, wedding receptions, and other similar special events.
See the below pages for further information on the Heritage Theatre At Dow Event Center:
Heritage Theatre Parking:
Find out more about parking at the Heritage Theatre and driving information.
Ticket Policies:
Read about the ticket guarantees and authenticity policies when purchasing tickets via this website.
Heritage Theatre Seating Chart:
View the Heritage Theatre At Dow Event Center seating chart and the various seating options.